Ruby is an older member of FairyABC.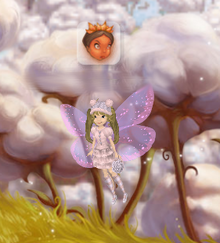 Appearance
Edit
Ruby is pale with dark brown eyes and pigtails. She wears puffy sleeves and skirts with striped knee highs. She dresses very juvenile.
Description
Edit
Ruby first joined FairyABC before there were forums and a lack of rule enforcement. She mostly got along with Isabelle and a few others. Posting about her concerns on the forums, Ruby was very interested in the website. However, she had several outbursts. She was banned after bragging about supposedly becoming an admin next year and threatening to "ban their faces."
Her personality is loud and outgoing.