Autumn Aspenmoon is an intelligent and creative animal talent. She's known for speaking up for others and being very social.
Appearance
Edit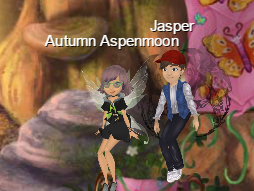 Autumn has short thick light brown hair and is round-faced with slender eyes. She wears subtle colors and classy style outfits.
Description
Edit
Autumn Aspenmoon is a fairly old member. She is liked, extroverted, and an advice-giver. Some of her hobbies include blogging on her page, reading, being enthusiastic about food and coffee, and doing makeup. She is also Christian with high morals. Her best friend is Jasper and she is with him at all times.
Her personality is calm and relaxed.